This FREE Facebook community is a place to come together to share insights, tips, questions, answers and most importantly support for one another in their family history journey.

Key people for this Group:

Laura Clark Murray (owner of Laura Clark Murray, Family History Coaching, and creator of this group).

ARE YOU IN THE RIGHT PLACE?
If you're intrigued by the lives your ancestors lived and are trying to find out more about them than just names and dates, and if you're looking to connect with others who are doing the same, then yes, you're in the right place.

FOCUS
We're especially focused on these things:
• Helping people who are new to family history or new to internet research.
• Sharing techniques for building family trees thoughtfully and carefully to only include well-documented info.
• Supporting people who have a family history project they want to complete, perhaps as a gift for someone else.
• Discovering & sharing online resources.

And we're more focused on United States records and archives, though that they may change over time.

FREE WELCOME GIFT
Grab your copy of my free 12-page guide "How to Create Your Family Tree Like an Expert": https://lauraclarkmurray.leadpages.co/create-your-family-tree/

INTRODUCE YOURSELF
Tell us a little bit about yourself and what you're trying to do with your family history project.

ASKING FOR HELP
You can post any day and ask for help. Please focus your questions on resources, tools & techniques, and not about your specific ancestors. No one in this group will know your ancestors, but they might know where online you can learn about them.

PARTICIPATE IN OUR THEME DAYS
Please share your thoughts, discoveries, and experiences because they are valuable to others. Each day a theme will be posted.

PLUG IT MONDAY
On the Plug It Monday thread you can promote whatever you're selling or any services you are offering. Self-promotion posted any day other than Monday will be deleted.

RULES:
• No politics, religion or rants.
• Please stick to the scheduled posting day for any self-promotion.
• Do not ask people to PM you to find out more about what you offer, how you can help or to work with you.
• Be nice. Be respectful. Be supportive. Be helpful. Anyone acting otherwise will have to leave the group, so the rest of us can enjoy it.
Powered by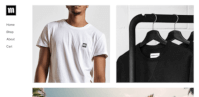 Create your own unique website with customizable templates.