Meet your ancestors.
You have a few facts here, a story there and some old documents about your family history. How does it all fit together?
You worry this info will be lost. Forever.
If someone doesn't get a family tree together soon, you're afraid the next generation will never know where they came from.
Creating a family tree looks easy. Just make sure it's about your family.
It's easy to create a basic family tree. But it's also really easy to get off track, adding in people who actually aren't your ancestors.
You're looking for a meaningful gift for an older family member.
The stories of your ancestors — what could be more personal or meaningful? And whether they lived big lives or quiet ones, your ancestors left behind clues — to the places they lived, the work they did, the experiences they had, the people they loved. You just have to look in the right places.
But the genealogy world can be overwhelming.
You just want to put together your family tree and uncover your ancestors' stories. Not devote all your waking hours to the ins and outs of genealogy.
Let me be your guide.
My monthly tips will guide you through the key steps of building your family tree, help you analyze what you find, and point you towards the next place to look. I'll coach you on navigating the vast online resources out there.
Too busy to focus on the past?
Whether it's for you or for a gift, I'll capture your family tree for you and find details about how your ancestors lived their lives, so you can focus on the present. I'd love to work with you!
---
Your ancestors are waiting for you. Find them.
| | |
| --- | --- |
| Avoid the worst family history mistakes. Get my guide "How to Create Your Family Tree Like an Expert" to find the stories of your ancestors. | |
---
Powered by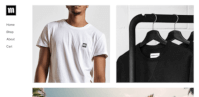 Create your own unique website with customizable templates.