You probably have boxes like this, filled with videos, films, photos, negatives and slides. Or maybe you have shelves of photo albums and scrapbooks. What treasured memories are captured there, with no one looking at them, sadly decaying?

I'll help you get your old media to digital, so you can easily enjoy your memories from your computer, iPad and even your smart phone. I've partnered with the most experienced and trusted media transfer firm in the country to do this work safely and quickly. And it doesn't matter where you live — I work with people all over the country.

With your life's memories instantly accessible, you can share them and deepen your connections with the people you care about.

Click below to see the service and price list. Or contact me for more information.
Powered by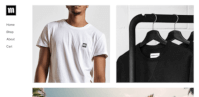 Create your own unique website with customizable templates.